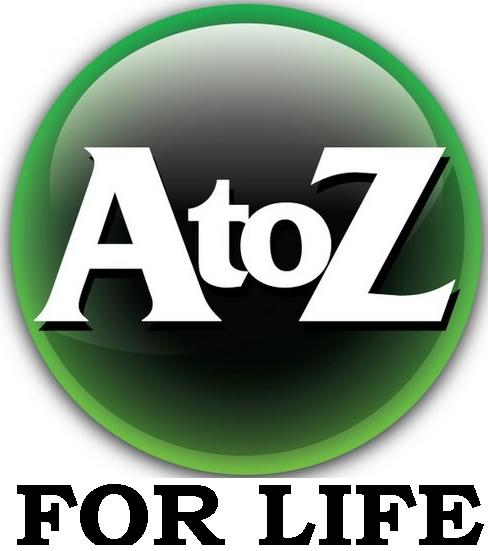 EDUCATION AND PROFESSIONAL PRINCIPAL SERVICE (EPPS)
Mr Suyambazhahan was born in Nagercoil (Nangooranpilavilai Village), Kanyakumari District of Tamil Nadu, India, had his schooling and Diploma in the same town and graduated in Mechanical Engineering in 1996 from the Institution of Engineers (India), Calcutta, India.
Mr Suyambazhahan was obtained his ME (Thermal Engineering) Degree in 1998 with first class and distinction and University first rank in ME Degree at Annamalai University. He pursued his doctoral programme in India's premier Institution "Indian Institute of Technology Madras (IIT Madras)" and obtained his PhD Degree (Heat Transfer) within 3 years in 2004. Starting as Lecturer in 1988, he became Senior Lecturer in 1996 at Polytechnic Colleges and Indian Engineering College, Senior Project Officer in 2000 at IIT Madras and Professor in 2003 at Anna University Affiliated Engineering College (AUAEC). In addition to this, the international universities were recruited him as a Research Professor with his merit and he was worked for 4 years at abroad Universities. He rendered 33 years of service in Engineering Institutions out of that 18 years post PhD Experience in Administration, Academics and Research (AAR) in Anna University Affiliated Engineering Colleges and International Universities as of date.
Dr Suyambazhahan has rendered excellent academic service in higher education institutions and deep involvement in research in the "thermo-fluids" field and carried out research projects in the titles of "Thermal hydrodynamic analysis of thermal striping in the hot and cold pools of liquid metal fast breeder reactor and thermal-hydraulic analysis of intermediate heat exchanger" along with his PhD research in jet instability at IIT Madras. His work on the numerical modelling for fluid flow, heat transfer using the CFD tool in ANSYS-FLUENT software relating to jet flows for cooling applications received considerable acclaim.
Dr Suyambazhahan was recruited as Team Leader by Tata InfoTech at IIT Madras campus interview after PhD-2004. Considering his aged parents and family responsibility, he could not able to relocate and join meanwhile he was recruited by Prof A. Kanagaraj, Chairman, Jaya group of Institutions as Professor and Principal in 2004 for establishing his Engineering College located in rural place Kanchipadi village, Thiruvallur District, Tamil Nadu, India. He has taken Principal charge first time in LCR College of Engineering College (Presently JAYA Institute of Technology) located in Kanchipadi village, Thiruvallur District, Tamil Nadu on 10.09.2004. When he was joined only 27 students were studying in 4 branches in the college. He took it as a challenge for bringing more admission through the students and parents by doing good service. His vision is to develop the institution as the best and most competitive institution among the institutions located in the Thiruvallur district. He prepared various guidelines and systems for all kinds of academic and non-academic activities of the college and trained the faculties accordingly and implemented which harvested the 100% result in Anna University Examinations. This is the first and best achievement in his first service as Principal and the admission started to increase and reached around 800+ students within 3 years. Also, he systematically transformed the "Rural Students" into highly motivated Graduates with Professional Competence. He was served continuously for about 14+ years as Principal in Anna University Affiliated Engineering Colleges in Chennai, Tamil Nadu, India. Then he started forming various committees and concentrated on all developmental activities of the college for overall growth. He created a good system to produce outcomes in all activities such as academics, research, administration etc. of the college. Then, he formed IQAC (Internal Quality Assurance Cell) for quality education to the students as well as to convert the college into a quality education centre.
He organized Faculty Development Program (FDP) periodically to improve teaching quality for the faculties. Faculty orientation was organized for the new faculty joined in the college with senior faculty in the department for easy adoption into the college system as well as improve their performance of teaching nearly equal to the senior faculty. He gave an Academic orientation training program for all faculties at the beginning of each semester which bring uniform procedure in TLP in all departments/colleges for the equal benefit of all the students studying in the college. He has formed 33 committees headed by coordinators to take care of all activities for the overall growth of the College. Discipline is the most important for life so a separate discipline and welfare committee and Anti-Ragging Committee were formed to monitor the students as well as faculty for discipline. Punctuality for the students attending college, classes, exams and events etc. as well as teachers going to the classes on time, engaging classes for full duration, attending and organizing all events, meetings etc. are well maintained and monitored successfully by him in the college.The effective functioning of these committees was monitored by him and corrective measures were taken immediately so well discipline is maintained on the campus. A women empowerment cell was formed by him to care for women and enrich the skill of female students and faculties and organized various programs for them to improve their talents. By seeing the importance for the women, more females prefer to study and work in the institution so the women strength was more in number than men in the college.
 The committee meetings were conducted periodically for evaluating the progress of all committees for the improvement of the overall activities of the college. He has conducted HOI- HOD meetings weekly once to analyze TLP progress and other department activities. The weekly progress was analyzed and he provided full support to improve the departmental activities also new ideas were given to HODs for the development of the departments as and when required and minutes of the meeting were circulated to all faculties for information and implementation. In turn, HODs has conducted HOD-Staff meetings in the department for implementing the points discussed in the meeting and outcome-based new ideas given by HOI to reach the stack holders (students) through teachers for achieving their goals. The best department Award was sponsored and given by him in the college annual day function to motivate all departments for good performance in all departmental activities. Also, he appoints class advisors to take care of students' absentees, TLP, performance, and other class activities and follow up procedures with HOD/HOI/Parents. The class advisor monitors the student absent to the class without proper and prior permission from the department from the first period to last period so that the parents are aware of their wards absenteeism to the college and they trace out immediately and inform the college. Due to this action, so many students' life was saved from indiscipline activities that happened outside the college. Thus, no students come under shortage of attendance for writing Anna University examination and due to daily monitoring, good attendance (90-100%) was maintained, due to this the TLP performance also improved. He used to send circulars for the class produced 100% attendance in a day to all classes of the departments to appreciate the students, Class advisor and HOD of the class and also to motivate the other classes/departments indirectly. The faculty advisor was allotted for the batch of students (5-10) depending upon the students' strength in a class to council and motivate them for concentrating on learning and other nonacademic activities.
 Also, a separate counselling and motivation unit was formed and appointed a Counsellor and Doctor from outside for motivating the weak students for good learning irrespective of their issues by the by students as medicated as and when required for their good health for learning and writing examination without any difficulty. He has created a system and guidelines for daily work plans and completion for all employees working on the campus. The work completion must be reported to the concerned authority daily for checking the outcome as per the plan and provide support wherever it was required for completing the task on time without any reason. For example, HODs must report to him (Principal) at least once a day according to their convenient time to explain daily action plan and work completion. If any difficulties or support are required to them, he provided immediately and was motivated to complete the assigned task. So no difficulty and no reason for completing the works on time as planned. Thus, no work was left behind (NWLB) for the next day. He goes for rounds at different timing in the full campus for monitoring all activities and if he finds any deviations, the person/faulty who did mistake was called along with the respective department HOD separately to know the reason for the mistake to guide and help for avoiding such mistakes again because his motto is to correct not to punish anyone. He did more field investigation so no possibility of escaping anyone doing mistakes/deviating from the system/college activities.
A principal daily work schedule was prepared by him for his daily duty which includes, administration, teaching the subjects, research activities, meeting the staff, students, parents, etc. so that anyone shall easily approach him for their needs and support. He formed a Principal Grievance Cell (PGC) for students and staff for solving their grievances. If any grievances are posted through grievance cell email immediately he attends it and solved them amicably which creates a happy environment to study and work for them in the college. This helped the improvement of all academic and non-academic activities of the college, So, within the short period, the college overall growth/vision is achieved by his teamwork. Thus, the college become a competitive institution among other institutions nationally. The development of the college in all aspects was reached to each parent and public through the students studying in the college. This helped to get 100% admission every year without any form of canvassing and minimized the cost of advertisement to the management.
The Class Committee Meeting (CCM) was conducted after every quiz/exam to evaluate the performance of the students and faculty for the effective teaching-learning process in terms of students' performance in each course as well as class and department performance for creating competitiveness among the departments for producing college overall good result. There are a few more analyses such as microanalysis and bandwidth analysis were carried out to know the weak points in the studies of each student and supported them until they pass in all internal assessment examinations by all students and achieved "No students left behind" (NSLB). The students' performance report including attendance was sent to their parents after each exam to know their wards performance in the college. The parent-teachers meeting was conducted for slow learners and problematic students as and when required for their welfare. The students were categorized into 3 groups according to their performance in the first exam to concentrate more on weak students for improving the result. Category A students with the performance from 60-100%. Category B 40-60% and remaining students on Category C (below 40%). The category A student was concentrated for producing more University ranks, Category B gate on the wall i.e. they may fail or pass. So more care was given for this category of students' and remedial classes were conducted to them to make all students pass the exam by providing necessary support according to their needs in learning. For category C students question bank with answers was given to learn and more numbers examination was conducted until they pass in the examination accordingly 90-95% of the students were cleared in the internal assessment examinations. The hostel students both boys and girls were monitored and helped for their studies by a hostel committee in charge in each department. The best performer in the hostels was appreciated in the hostel day function. Due to the above follow-ups and effective concentration and monitoring on TLP, the college overall result improved from 57% to 82% in Anna University examinations. Thus, the college rank enhanced from 157th rank to 20th rank out of 584 colleges under Anna University by implementing best practices, digital teaching using LMSs (MOODLE, MOOC, NPTEL Video, SmartBoard etc.) in Teaching-Learning Process (TLP). He has managed 12 Departments HODs, 6 UG (ECE, CSE, IT, MECH, EEE, CIVIL) and 6 PG (ME-CSE, ME-EST. ME-CS, ME-CAD/CAM, MBA and MCA), 264 faculties, 300 staff and 2945+ students studied in the college during his Principal service from 2010-2015 successfully.
He has arranged Guest lectures, Industrial visits, implant training, internship and placement training to the students related to current semester courses each semester by inviting industry and Institution experts to transfer the academic and institutional knowledge from reputed Industry/Institutions such as TCS, Infosys, IITM, NIT, MIT, Anna University etc. Also, the valueadded courses of each department were conducted separately and taught content beyond the syllabus in each subject to make the students industry-ready. The students and faculty were motivated in terms of prizes. certificates, cash award/memento etc. as and when required for their achievements and faculty performance appraisal which motivate them and competitive to perform well in their activities. The university rank holders and the teachers who produced 100% results in the Anna University examination in each semester were appreciated with a cash prize, certificates and the best teachers award on the college graduation day function.
A separate exam cell was formed by him to conduct the examination and evaluations of internal and external (Anna University) examinations systematically. The examinations squad committee was also formed to monitor the conduct of internal assessment exams. By assessing his potential, skill and ability by Anna University, he was appointed as a Chief Superintendent for the conduct of university theory and practical examinations and camp officer for central evaluation of Anna university examination papers. Further, he was appointed as a zonal coordinator for 25 Engineering colleges under the Anna University of Technology Chennai. He was appointed to inspect Chennai Institute of Technology (CIT) Chennai in 2010 for the Anna University exam centre approval.
A separate research and development committee was formed by him to enforce the research activities on the campus through the students and faculties. He was given research orientation training to all faculties and HODs about how to start and do research, research methodology, writing the proposal to get the grant, articles for publication, patents for the grant etc. He scheduled monthly research review meetings department wise to present the research progress of the students, faculties, departments and Institutional research and provided support wherever required to achieve the outcome as per plan, Thus, the total research grant obtained from funding agencies for amount was INR. 3.94 Crores (558450 USD) during the period of his service from 2012- 2015.
He was trained all teachers to prepare a Self-Assessment Report (SAR) as per the guidelines, criteria and documents for getting NBA accreditation to all departments of the college. The SAR was submitted and received NBA accreditation in November 2013 for all departments for 2 years and 5 years respectively. Then he started preparing Self-Study Report (SSR) with HODs for NAAC accreditation for the Institution and submitted the report to NAAC in September 2014. He was obtained NAAC (A-Grade) for the College in January 2015 with a CGPA of 3.1/4 successfully. Further, it was aimed to get the Autonomous status to the Institution. The faculties were well trained and practiced by him for the systematic planning, working and documentation of all activities as per the criteria requirements for both NBA and NAAC accreditation. So the faculties worked under him have more demand to work in other colleges. The accreditation promoted the institution in terms of admission, academic result research grant and placement for the benefit of the students, faculties and Institution/Management. Also, AICTE approval and Anna University Affiliation application were prepared and submitted by him yearly and obtained Affiliation and Approval from Anna University and AICTE for the college successfully without any compliance after inspection.
Separate career guidance, training and placement cell was established by him for creating employment for all the students studying in the college. The placement training and communication skill development programme was included in the timetable to make all students attend the training compulsorily because the outcome of their education is to become an employee/employer (entrepreneur) after graduation/post-graduation. The skilled trainers were invited from outside to train the students for better placement. Also, National Skill Development Corporation Programme (NSDC star scheme) was conducted on the campus for the students. Many companies such as TCS, Infosys, CSC, Honeywell etc. were invited to the campus for recruitment including the Anna University placement drive. The students were categorized according to their performance for recruitment in Tier I, Tier II and Tier III companies' category wise. The students were permitted to a particular category company only according to their performance to get the employment. The ideology was successfully worked out and around 80% of the students were placed in various MNC companies and a few of them started their own business/industry. Advisory Bureau was formed for conducting GRE classes and MOU was signed with Milestone Edcom, Chennai for supporting the students willing to pursue their higher studies instead of the job after graduation from the college.
A semester academic calendar was prepared by him to conduct classes, exams, library hours, sports hours, placement training and technical events such as seminars, symposiums, conference (National and International) workshops, Guest lectures etc. It was planned in such a way that daily one event was conducted by anyone department by inviting eminent persons from Industry and Government Institutions. The State level Science Exhibition and Project Exhibition in association with schools, colleges and research organizations (CVRDE) to educate the applications of the engineering education to the students which promoted the institution to the students' community of various schools and Arts and science colleges, The post events of all organized events were published regularly in newspapers, magazine, Anna University bulletin and social media such as Facebook, LinkedIn etc. which bring out the happenings in the college to the public platform and branded the institution nationally and internationally very easily.
The students are allowed to actively participate in Club activities/Cultural activities/Radio Mirchi etc. to show and improve their talents in non-academic activities. A separate social service committee was formed by him to attend and organize the community services inside and outside the college. There were 24 community services such as Blood Donation Camp in association with Lions Club, Diabetic Health Checkup, Eye Checkup, HIV Awareness, Computer Education to School and Village Students, Plastic Awareness Camp, Clean India Camp, Tobacco Awareness and Tree plantation etc. conducted inside and outside the campus (villages) through NCC and NSS/YRC/RRC units of the college to serve for the society in addition to their education during and after their studies. A separate NSO and Sports committee was formed by him under the coordinator (Physical Director/Directress) to motivate the students interested in sports and games. Daily practice was given to the students in various sports and games, then they were participated in intramural and extramural sports activities and won many prizes at the national and international level. Also, the students from schools and other colleges were invited to the college campus and organized many events in a Trophy and prizes were given to the winners. Since many numbers of sports activities were conducted in the college, the sports interested students choose this college for their studies. Special sports activities were conducted for students and staff at the end of the academic year and various prizes were given to them on sports day function. Thus, the students were given plenty of chances not only for learning to get the Degree but also to learn for a successful and happy life. That is if the students joined in college, they get good Attitude, Skill and Knowledge (ASK) for their successful life without depending on anyone. A separate Alumni cell was formed and almost 90% of the alumnus were registered in the forum. They were invited and organized for all technical events to transfer the technology development from the industry to the institution for the benefit of their junior students. Alumni meet was conducted annually by inviting all alumnus and various events conducted and finally, the best alumnus Award was given to them according to their achievements in career after graduation from the college.
There were 30 MOUs signed with various industries and international universities which includes 3 International Universities [Carnegie-Mellon University, USA University of Leicester, UK, Zurich City Business School, Switzerland, etc. and 27 Companies, 2009-2015 to share the technology from the international universities and industries to the teachers and students for their best performance. The eminent speakers from the industry and institutions (National and International) were invited to the campus using MOUs to deliver a seminar, guest lecture, chairing for conferences, workshops, symposium etc. which gave good learning and working ambience to the students and faculties as like learning and working in reputed organizations such as IITs, NITs, IIITDMs, etc, even though they didn't get the admission or chance to study and work in such reputed Institutions. Professional Body, Academia, Industry Interaction Committee was formed by him and organized various activities through professional bodies such as CSI, IEEE, IETE, SAE, ASME etc. and faculty training by industry people as well as industry people were trained by faculties so that the industry and Institutions are bridged well for the implementation of technology transfer on both sides up to date. Thus, the students who studied as well as faculties worked under him were obtained good talents/skills and technical knowledge which helped them for better employment and a good future for the students and faculties of the Institutions.
He is the recognized Supervisor in 5 Universities, Anna University, Sathyabama University, St Peter's University, Vinayaga Missions University and AMET University for guiding PhD and MS Research Scholars. He is doing collaborative research with national and international universities and research organizations (DAE). He established Anna University Recognized Research Centre for 5 (Mech., ECE, EEE and CSE) Departments in SA Engineering College. He was a reviewer of 5 international journals, International Journal of Heat and Mass Transfer, International Journal of Numerical Heat Transfer, ASME Journal of Heat Transfer, Journal of Waste and Biomass Valorization- Springer and Journal of Thermal Engineering. He has published 5 research Patents (3 Australian and 2 Indian Patents) He has published 5 textbooks in Mechanical Engineering so far for the benefit of students and faculty. He has received 5 awards for "best Academic and Administrative Service" from National bodies (AIAF, NIC, GAF, Who's Who and ESN Publications) and "Best Researcher Award" for "best research publications" from International Research Awards on Science, Health and Engineering (SHEN).
Due to his successful service in the higher education sector, he becomes a member of the board of Studies in Faculty of Mechanical Engineering, Anna University Chennai, Bombay Science & Research Education Institute, Bombay, Sri Vidya College of Engineering and Technology, Result Passing Board- Anna University, Paper scrutinizing board Annamalai University, Panel member of selection of faculty members in various Engineering Colleges, Expert Committee for Inspection for affiliation and Accreditation and PhD Curriculum Setting Committee, Adama Science and Technology University. He was invited as chief guest for many Colleges/Universities for various events such as Conferences, Symposium etc. in Higher Education Institutions and delivered 27 lectures in different Colleges/Universities and Media (Pothigai TV, Sun TV etc.), Also he has organized 156 seminars, National and International Conferences, workshops, symposiums etc. in various departments/colleges for the development and promotion of the college as well as for the benefits of the students and faculties. He was written 19 Articles for the benefit of the students, staff and society and published them in College Magazine and newspaper magazine Vigadan-Kalvi Malar and on his website www.suyambazhahan.com. He was received Excellent feedback from students for the dedicated service to the students' community for their successful career in life. He has Established 3 Engineering Colleges in Chennai, Jaya Group of Institutions, LCR College of Engineering and Technology and SA Engineering College Tamil Nadu, India from scratch to shine. Also, he has created a good/strong network with other arts and science and engineering colleges, schools, government departments, companies, public sectors including RTO, Telecom, Postal, Taluk, Police Officers etc. in and around the college through all kinds of academic and non-academic activities which branded the college in the public wonderfully. By knowing the good system created and college development by him, the college was selected as a centre for conducting examinations such as GATE, Railway, TNPSC, VAO, TCS, NAVY, Postal etc. under his leadership as a Chief-Superintendent and all put together the institution becomes popular and premier one among all other institutions under Anna University.
He has received appraisals from Vice-Chancellor, Chairman/Employer, Registrar and Professors of IIT Madras for his attainments in Principal service and an award from Dr A P J Abdul Kalam, former President of India for devoted service and academic excellence in engineering education to the society in 21.08.2014. The Chairman of Jaya educational trust and SA Engineering college recognized and certified him as the best Principal out of the Principals' worked in their institution from the inception. Also, he was elected as a President of Religious Trust and served 20 years [1990-2010] for the benefit of the community and society.
He is a follower of Dr A P J Kalam, former President of India and his principles/Quotes are
"Failure will never overtake me if my determination to succeed is strong enough"
"Don't take a rest after your first victory because if you fail in second, more lips are waiting to say that your first victory was just luck."
"All Birds find shelter during the rain. But Eagle avoids rain by flying above the Clouds".
"Man needs difficulties in life because they are necessary to enjoy the success."
"If you want to shine like a sun. First, burn like a sun."
"All of us do not have equal talent. But, all of us have an equal opportunity to develop our talents".
"Be more dedicated to making solid achievements than in running after swift but synthetic happiness".
"Thinking should come to your capital asset, no matter whatever ups and downs you come across in your life".
"Without your involvement, you can't succeed. With your involvement, you can't fail".
Last but not the least, he followed and implemented the Principles of his role model, former President of India Dr APJ Abdul Kalam in his career especially in the higher education sector and produced remarkable outcomes. He was appreciated and awarded by his excellency Dr A P J Abdul Kalam in 2014 for his dedicated service for the improvement of technical education and development of the Higher Education institutions/Universities for the benefit of students, staff, faculties and society across the world.